Dgrids has been trading in the field of bespoke furniture since 2000. We both design and manufacture products which are mainly made of wood as well as other materials too, such as metal, marble and glass, depending on our customers' needs.
Alongside, we develop and materialize products designed by architects, interior designers and product designers with a high end finish.
Recently, Dgrids started designing its own collection of furniture and everyday use objects which are primarily used for interior spaces. Our products can be found in our e-shop or in affiliate concept stores in Greece.
Bespoke furniture
We design & construct bespoke furniture such as sideboards, coffee tables, dining tables, beds, cribs, chest of drawers or anything else you wish existed!
Bedroom
Relax on a handcrafted bed by Dgrids with a GrecoStrom mattress for maximum pleasure! We'll be happy to design and construct it for you along with matching bedside tables!
Bathroom Furniture

Choose wisely for this is part of your everyday routine and should be both practical & last for a really long time.
Kitchen Cabinets

We construct your kitchen cabinets in a way that suits your personality, space, taste and budget!
Kid's Room
We design and construct your child's furniture keeping in mind their needs, personality and space in accordance with your budget.
Retail Stores Furnishing

We construct the store of your dreams in a way that suits your aesthetics and budget so as to impress your customers upgrade and boost your business! Visit our
bespoke
section for more information.
Product Design
On our
e-shop
you can buy a variety of artifacts such as furniture and everyday use objects which are designed and handcrafted by us.
Storage Space
Your closet is a personal matter! We design and create the ideal solutions (such as walk-ins closets and dressing rooms) for your storage space according to your style and needs.
Yacht Furnishing

We construct bespoke furniture for Yachts.
Contact us
or visit our
bespoke
section
for more details.
At Dgrids all of our collection items and bespoke furniture pieces are produced in our woodworking lab which is located in Piraeus, Greece. Our lab is equipped to carry out large and small customer orders alike. In house, experienced carpenters, designers and technicians are available to guide you to the best possible outcome according to your unique requests. Our hands on experience in house furnishing, retail store furnishing and Yacht furnishing has always proven a useful tool in our work.
All of our products are carefully handcrafted and can be adjusted and modified to your needs, such as a different color, finish or size.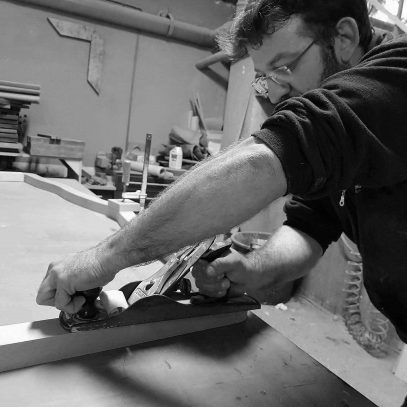 George Ridakis
Founder / Designer
George Ridakis, owner, designer and carpenter at Dgrids, studied in the Automation Department of the Technological Institute of Piraeus. Soon, his love for design led him to continue his studies in the field of Product Design in the Middlesex University of London. He graduated with Honors in 2010.
His professional occupation with the family business helped him add technical mastery to the theoretical background of his studies. Since 2007, he creatively directs Dgrids. Giorgos Ridakis is currently bringing his extensive experience to life in projects that are highly demanding in terms of design and construction.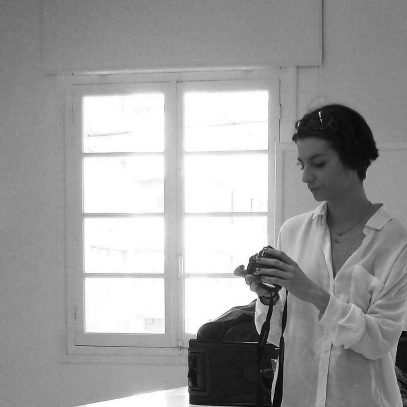 Vivian Koni
Interior Architect/ PR Manager
Vivian Koni studied Civil Engineering in the Technological Institute of Piraeus. At the same time she studied Interior Architecture in Akto College. She graduated in 2010. She continued her studies in Visual Merchandising and Fashion Styling. She has worked in communication agencies and in several fashion& lifestyle magazines in Greece. In 2016, Vivian joined Dgrids team as a designer and a public relations manager.